When it comes to showcasing your precious jewelry, one question often takes center stage: "Which kind of display cases are the best for jewelry?" The answer can greatly impact how your jewelry is perceived, your brand's image, and the overall shopping experience. In this blog, we'll explore various display case options, provide insights into what works best, and share our perspective at Pink Store, a trusted leather jewelry display manufacturer.
Glass Display Cases: A Clear Winner
Glass display cases are a popular choice for showcasing jewelry, and for good reason. The transparency of glass allows your jewelry to take center stage. From delicate necklaces to glittering gemstone rings, every piece can shine in all its glory. These cases not only provide excellent visibility but also protect your jewelry from dust and tampering.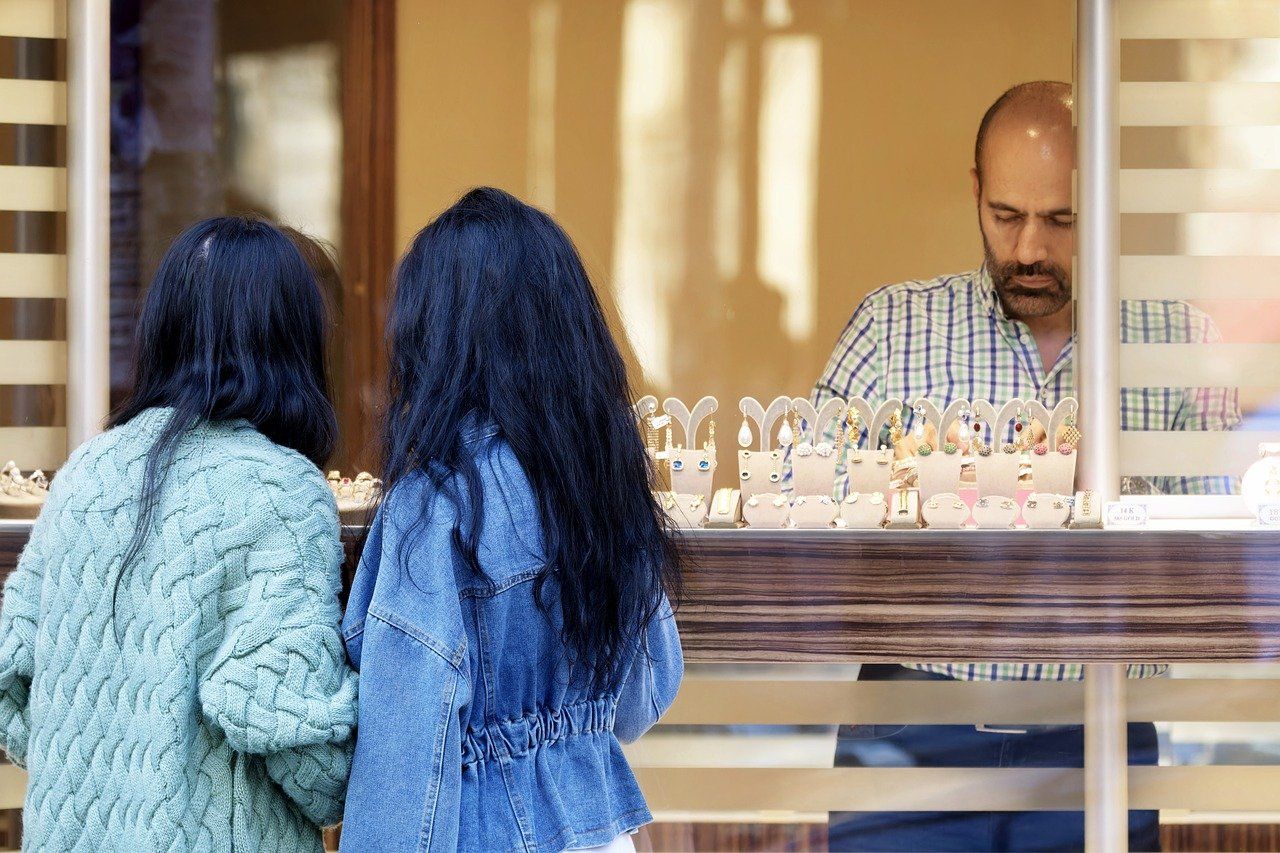 Acrylic Display Cases: Light and Versatile
Acrylic display cases offer a lightweight and versatile alternative. They are crystal clear like glass but significantly lighter. This makes them easy to transport and rearrange as needed. Acrylic cases can be an ideal choice for trade shows or events where you want to exhibit your jewelry with style and convenience.
LED-Lit Display Cases: Illuminate the Beauty
To make your jewelry truly stand out, consider LED-lit display cases. These cases come with built-in lighting, which not only highlights your jewelry but also creates a captivating ambiance. The soft glow of LED lights can make diamonds sparkle and gemstones come alive. It's like giving your jewelry its red carpet moment.
Custom Display Cases: Tailored to Perfection
When standard options don't quite meet your needs, custom display cases may be the answer. Tailored to your specifications, these cases can accommodate unique jewelry pieces, unconventional designs, or specific branding requirements. They allow you to create a display that reflects your brand's identity.
If you're in search of the perfect display case that not only highlights your jewelry but also adds a touch of sophistication, leather jewelry displays are the ultimate choice. At Pink Store, we specialize in crafting leather display cases that are designed to enhance the beauty and elegance of your jewelry.
Our leather jewelry displays are handcrafted with precision and attention to detail, ensuring that your jewelry shines in a luxurious setting. The soft, supple texture of leather complements the sparkle of your jewelry, creating a perfect contrast that leaves a lasting impression.
Whether you're a boutique owner, a jewelry enthusiast, or a wholesale distributor, Pink Store is your trusted partner in leather jewelry displays. We believe that the right display case can elevate your jewelry's perceived value, create a lasting impression, and encourage exploration by your customers.
Conclusion
Which kind of display cases are the best for jewelry? The answer depends on your brand's style, the type of jewelry you're showcasing, and the overall experience you want to create. While glass, acrylic, LED-lit, and custom display cases each have their unique advantages, at Pink Store, we specialize in crafting leather jewelry displays that exude elegance and style.
Discover the perfect leather display case for your jewelry, and let Pink Store be your trusted partner in making your jewelry truly shine.